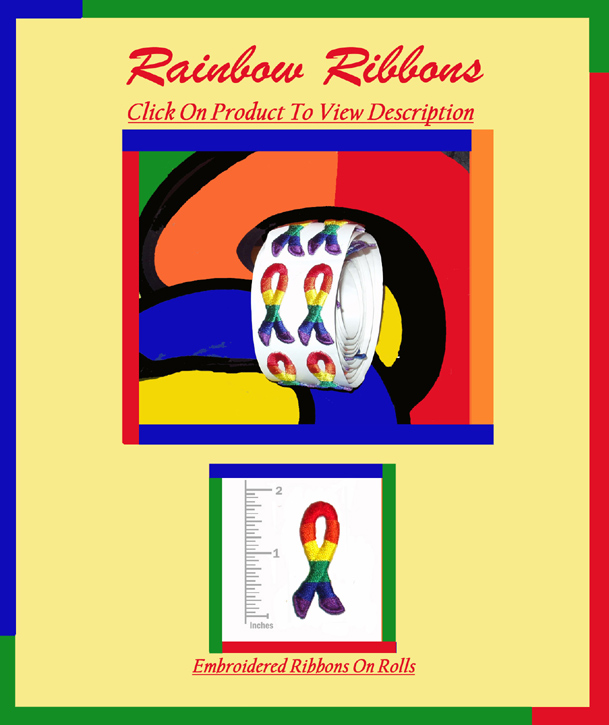 Embroidered Rainbow Ribbons On Rolls
Show your support for Gay Pride or the LGBTQ Community by using this unique reusable Rainbow Embroidered Ribbon. Peel and stick on clothing, phones, plastic name badges, date books, etc. – anywhere an attractive reminder is appropriate.
Our Rainbow Embroidered Ribbons have a self-adhesive backing so they can be worn on clothing. They are available in a 1 3/4" size. The ribbons come in packages of 100 with ten sheets of ten ribbons per package. For smaller quantities, see below.
1 3/4" Embroidered Rainbow Ribbons (100)


Quantity
Price
100-999
$0.32 ea. $32.00/roll
1000-4999
$0.30 ea. $30.00/roll
5000+
$0.28 ea. $28.00/roll
We now offer ribbons in smaller quantities when you need less than 100. They come with two sheets of ten for a total of 20 ribbons.
1 3/4" Embroidered Rainbow Ribbons (20)


Quantity
Price
20
$9.00 ($.45/ribbon)
^ TOP^